An international cuisine restaurant with a specialty of Asian fusion, offers a variety of dishes to suit everyone's taste.
Bringing you the innovative flavour combinations with the best and ultimate burger joint in Boracay!
A Mediterranean-inspired with flavorful wraps, handmade pita bread to ensure quality and wholesome refreshments.
Japanese cuisine serving a great variety of dishes and regional specialties with other Asian cuisines. Offers a signature aromatic nagisa coffee.
The café serves home-cooked meals daily provides both local and international dishes, a delicious delight with every bite.
Specialize in offering chicken inasal, a unique taste with pure Filipino cuisine and chicken dishes at their best, originating from the nearby city of Bacolod.
A Lemon inspired cafe' offers fresh, healthy gourmet cuisine, supreme desserts, and renowned for healthy detox fruit juices.
Highlighting local and ethical sourced produce and ingredients in a fusion style Filipino inspired menu.
Proud to offer a wide range of mouth-watering, delicious international cuisine guaranteed to tantalize at any time of day.
A little slice of India in paradise. A selection of traditional and modern Indian and Indian inspired street food (chaat), curry, chai, and more
The first to showcase all-Filipino handcrafted beers on tap, paired with quality classic pub food from all over the world.
Cyma prides itself on its delicious food – the idea is PERFECT SIMPLICITY. To preserve each ingredient's distinct flavor and nutritional value.
A modern Italian restaurant along with a mouth-watering array of authentic dishes that has a menu inspired by the coastal regions of the Mediterranean.
Try out smoke resto that can be hot, smoky, and jam-packed with eager customers waiting to be seated! Bringing all the essence of Filipino cooking to the table for you to enjoy.
Café del Sol offers a wide selection of beverages – from Italian espresso and blended cream frappes, to teas and freshly-squeezed fruit juices, delicious breakfast items, hearty paninis, delectable desserts, and pastries.
Andok's built its first stall for their family, and today, built to serve every Filipino with meals that are made with heart and quality ingredients.
American fast-food chain that is one of the largest in the world, best known for its hamburgers, cheeseburgers, french fries, featuring chicken products and breakfast items.
Jollibee is the largest fast-food chain brand in the Philippines, highest standards of food quality, service and cleanliness with affordable food products.
A taste of traditional Moroccan, using herbs and spices producing an extraordinary blend of flavors and aromas.
Freshly-made delicious grilled burger and biggest burger on the island with real beef pattie. Or fight your hunger with our special sandwiches and mouth-watering shakes.
A Spanish-Filipino heritage cuisine that recognizes staples of Spanish food and delicacies of several traditional and modern dishes.
Favorite coffee shop in the island serving freshly brewed coffee and very famous for its signature home-baked Calamansi Muffins where flavor is its originality.
Featuring a wide selection of International cuisine that will satisfy your cravings! It also offers the opportunity to wine and dines with the best views and a relaxing atmosphere.
Enjoy Freshly grilled favorites with a delicate combination of local & international cuisine.
ARMY NAVY BURGER + BURRITO is a casual service restaurant offering a diversified menu of fresh-made premium quality burgers served with white sesame seed Kaiser Bun and Steak Burrito made with 100% high-quality beef.
Tres Amigos Mexican Cantina offers a variety of Mexican cuisines with a spicy side of life and a flavor full experience.
It's a one-of-a-kind restaurant and watering hole. The Hobbit House has small waiters serving delectable steaks and Filipino food, specialty best-selling drinks like the Green Dragon, and a variety of local and imported beers.
House Brew Cafe offers healthy and vegetarian meal options, as well as flavourful gelatos, pastries, and specialty coffee.
Thai Basil Restaurant uses only the freshest and finest ingredients, with no MSG. Believes in good food and creating a unique experience for all of our patrons.
Niu Ohana literally means The Coconut Family. Offer a unique, enticing, and fun dining experience. Serving International Cuisine.
La-ud is a Cuyunon term meaning "far sea," laot in Tagalog. Provide Filipino and international cuisine that is freshly made, inviting, and flavorful variety of food.
An Italian Restaurant serving fresh home roast specialty coffee and a baked to perfection brick fire oven pizza.
An authentic Italian Restaurant, serving rich and delicious Italian cuisine with a huge variety of fresh-baked pizzas, pasta, and grill platters. Treat yourself to a great coffee and exquisite meals.
Experience amazing and unique Filipino dishes with mouthwatering international cuisines.
We Fuel The Hungry" is a testament to its commitment, innovation, and drive to serve only the tastiest New York authentic style pizzas, loaded toppings, premium ingredients, pasta, and chicken.
"Hama" is a Japanese term that means "beach." Hama Japanese Cuisine is the best place to go for a fresh and tasty
True Home serves delicious authentic Southeast Asian cuisine, a taste that rhymes with your cravings.
Derived from the word Aklan promote locally sourced fresh seafood, healthy and artisanal ingredients. A Filipino dish caters to a diverse international palate in which merges to bring food that delights the heart.
JT's Manukan Grille is a Negrense restaurant that offers a variety of Ilonggo dishes brought to you from the province of Bacolod, Negros Occidental.
Chowking is a Filipino chain of fast food restaurants that specializes in Filipino Chinese cuisine.
KFC is an American fast-food chain headquartered in Louisville, Kentucky, specializing in fried chicken.
Mang Inasal provides a taste of authentic Filipino cuisine that has captured the hearts and palates of many.
We serves a wide variety of tasty and refreshing authentic bubble tea and coffee drinks for all you fanatics out there. Guaranteed made from 100% freshly brewed loose-leaf teas and freshly ground coffee of high quality for an overall healthier lifestyle.
A top-rated Restaurant serving homestyle food and selection of quality Steaks, Ribs, Burgers also offers traditional Filipino dishes.
Proudly Filipino, naturally home-cooked, made contemporary. While taking advantage of modern technology and novel ways of cooking and presenting food, keeping the essence and good taste of the dish.
Drop by for lunch and Enjoy great tasting sandwiches, grillers, and fish and chips. We also offer a wide selection…
An eco-friendly café making yummy scrumptious banana cakes, creamy San Sebastián banana cheesecake, fluffy banana muffins and our signature banana coffee.
Delicious breakfast items, hearty paninis, delectable desserts and pastries. It's a small homegrown café that's reached levels of "famous" on…
Presenting the best blend like never before with a selection of variety milk tea flavors making it an excellent beverage choice.
Perfect tea blenders offers a variety of milk tea flavors to give optimum satisfaction to your taste buds.
Artfully blended that will satisfy your senses. Reach a never before destination for a taste.
Every cup is packed with a good amount of milk tea goodness. Leave you feeling refreshed perfect start to your day.
We serve a wide variety of milk tea, coffee and milk based drinks to surely complete your Boracay Island experience. Truly heaven in each cup!
Genuine, memorable, and special — this is what Macao Imperial Tea brings in each and every cup that's especially made FOR YOU.
Best alcohol with our best service is our ultimate goal. Established with the aim to provide quality drinks and satisfaction is our prime consideration.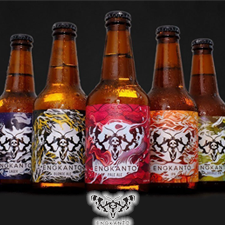 As more Filipinos enjoy Engkanto's refreshing flavors, Engkanto seeks to let everyone view their beers as proof of what Filipinos can achieve when they realize they deserve more.